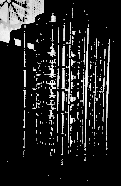 The Virtual Museum of Computing (VMoC

↑

)
---
Robin Milner↑ (1934–2010), pioneer of automated theorem proving, programming language design, and concurrent systems, died on 20th March 2010.
---
This virtual museum↑ includes an eclectic collection of World Wide Web (WWW) hyperlinks connected with the history of computing↑ and online computer-based exhibits available both locally and around the world. It was founded on 1 June 1995, so is an example of an "old" virtual museum itself.
This museum opened on 1st June 1995. The museum receives about 200 visitors each day. Please contact Jonathan Bowen if you know of relevant online information not included here.
Older Mirror sites are available in Sweden and USA courtesy of ICOM, and also elsewhere.
Selected additions and events
Local virtual exhibits
Corporate history and overviews
History of computing organizations
General historical information
Computer-related museums
Online exhibits and information
Personal collections
Selected newsgroups
Computer simulators
The future
Other links
References