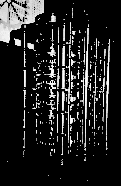 The Virtual Museum of Computing (VMoC

↑

)
---
Robin Milner↑ (1934–2010), pioneer of automated theorem proving, programming language design, and concurrent systems, died on 20th March 2010.
---
This virtual museum↑ includes an eclectic collection of World Wide Web (WWW) hyperlinks connected with the history of computing↑ and online computer-based exhibits available both locally and around the world. It was founded on 1 June 1995, so is an example of an "old" virtual museum itself.
This museum opened on 1st June 1995. The museum receives about 200 visitors each day. Please contact Jonathan Bowen if you know of relevant online information not included here.
Older Mirror sites are available in Sweden and USA courtesy of ICOM, and also elsewhere.
Selected additions and events
See also other History of Computing conferences.
---
Local virtual exhibits
Items marked

are especially recommended.
If you would like to volunteer to be a virtual curator on some aspect of the history of computing, please get in touch, preferably with a URL↑ for the "gallery" or online exhibit which you would like included.
The museum has no online shop as yet, but feel free to try some virtual shopping.
You may also be interested in a list of books on the history of computing, available for sale from Blackwell's Bookshop, Oxford.
---
Corporate history and overviews
More online history from other computer companies not mentioned above would be especially welcome for inclusion.
---
History of computing organizations
See also:
---
General historical information
---
See also:
---
Online exhibits and information
The following are virtual museums or exhibitions:
---
Personal collections
---
Selected newsgroups
See also:
---
Computer simulators
See also:
---
The future
This section includes information on the future of computing and networking.
---
Other links
---
References
This virtual museum is mentioned in the following locations:
See also Computer History and Museums links from the Google Directory.

---
This virtual museum service is brought to you by Jonathan Bowen as part of the Virtual Library museums pages (VLmp), supported by ICOM.
Last updated 18 September 2015.
---
Community content is available under
CC-BY-SA
unless otherwise noted.