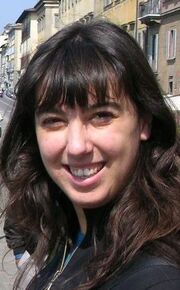 Isabel Bernal


Isabel Bernal holds a MA degree in International Relations from the School of Advanced International Studies (SAIS), the Johns Hopkins University↑. Her interests include diffusion strategies of historical heritage, new technologies applications in libraries, museums and archives as well as international cultural cooperation. Prior to her work at eIFL on library-related issues in transition countries, Isabel Bernal has worked on academic and cultural-related issues in the European Commission and University. She has contributed to a survey on museums and gender issues.
See also
Edit
Community content is available under
CC-BY-SA
unless otherwise noted.