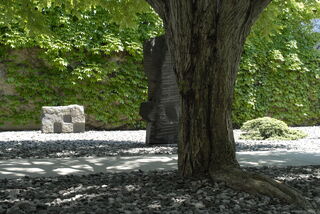 The Noguchi Museum is a member of the American Assocation of Museums but not an accredited member of the assocation.
Museum3.org
Edit
The Noguchi Museum's former chief curator Bruce Altshuler who is now the Director of New York University's Program in Museum Studies is a member of the Museum3.org website. That is the closest connection I found on Museum3.org.
Long Island City Cultural Alliance
Edit
The Long Island City Cultural Alliance (licca) is a consortium of museums and cultural institutions in the Long Island City neighborhood in Queens, New York. Members include the Dorsky Gallery, the Fisher Landau Center for Art, the Museum for African Art, Museum of the Moving Image, P.S.1 Contemporary Art Center, SculptureCenter, Socrates Sculpture Park, Thalia Spanish Theatre and the Noguchi Museum. The Alliance does not seem to have its own website and information I found was housed on a nyc.gov domain. The LICCA also has a small Facebook presence.
The Japan Association of Art Museums
Edit
While the Noguchi Museum in Long Island City most likely would not be a member of this organization, I wondered if the Miure based Noguchi sculpture garden and museum space would be a member but they are not.
Japan Association of Museums
Edit
Yet another Japanese organization for museums and the promotion of museums, albeit not one dedicated solely to art museums and with a longer standing history than the previously mentioned JAAM group.
The Noguchi Museum was recently awarded a $20,000 grant through the National Endowment for the Arts to conserve rare and delicate works on paper by Isamu Noguchi.
External links
Edit
Long Island City Cultural Alliance (licca)
Long Island City Cultural Alliance facebook page
The Japan Association of Art Museums
Japan Assocation of Museums
2012 National Endowment for the Arts grants